IRISH HORROR AND THRILLER WRITER


Over 2,100 members in 28 countries, with nearly 3 billion books in print - THE INTERNATIONAL THRILLER WRITERS ASSOCIATION
Each month, The Big Thrill online magazine from The International Thriller Writers Association includes links to interviews and feature stories with ITW members about their new releases.
For a few years now I have been a Contributing Editor and have had the privilege to interview thriller writers about their latest releases and to talk to them about their approach to writing. For information on writing from the experts click on a book cover for my exclusive interview over at The Big Thrill online.
Whitley Strieber needs no introduction to readers of my generation. The superb WOLFEN and THE HUNGER shot him into the limelight and the equally noteworthy COMMUNION and NATURE'S END served to keep him there to this day. We have had mostly non-fiction in later years, though many consider his work on THE VISITORS and alien abductions to be fiction and file it as such in bookstores. While this has been a constant argument with Strieber's work over the years, and Strieber is adamant that his work on aliens is factual, there is one point that is irrefutable—he is a superb author and capable of delivering fantastic work.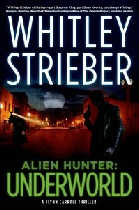 This is the second novel from Harry Dolan featuring his mystery magazine editor, and sometimes detective, David Loogan.The writing draws you in immediately and the characters hold you tightly. The pace is fast throughout and the plotting is tight. I finished this in two sittings, and at over 400 pages that was a major investment in time, especially when I have a lot on this week. I managed to catch up with Harry and ask him a few questions about his routines and where he sees the characters going from here.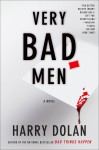 Mystery and thriller writer…dog lover…dreamer—these are the words that greet you on Wendy Tyson's website. The themes carry over into her writing and appeared in our correspondence during the writing of this article.
Tyson's background is in law and psychology and DEADLY ASSETS is the second book in the Allison Campbell mystery series. The book is well-crafted and hard to put down. Tyson took some time out to address a few questions about her approach to writing.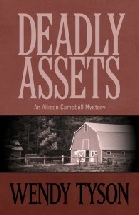 This is not a horror or a zombie novel. Well, it is but only in that both themes figure prominently. It is more a social statement that draws on humanity's strengths and failures.
The publisher is quick to suggest that there are parallels to Philip K Dick and I can see where they are coming from. However, I felt Peter Giglio has managed to lift himself out of the mire of being merely compared to past masters and has created a story that stands on its own without the need for comparison. There really isn't anything that I have read quite like this. Peter took some time out, and responded in record time, to some questions that may give you an insight into a rising star's frame of mind.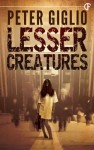 My assignment this month was THE ROMANOV CROSS by Robert Masello. The book grabbed me from the start and never really let go. This book is compelling. That's not a word I use often in my reviews, you can check if you don't believe me. The book shifts effortlessly between the time of the Romanovs just before the revolution and the present day.
Masello is certainly busy but he was kind to take some time out and address some questions I put to him about the book and his general style of writing.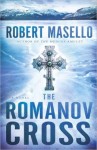 Nicholas Kaufmann is no stranger to writing. Over the last few years his short fiction has been nominated for a number of awards including the Bram Stoker Award ("General Slocum's Gold"), the International Thriller Writers Award ("Chasing the Dragon"), and the Shirley Jackson Award ("Chasing the Dragon"). He has now entered a tough market so he will need every bit of that experience. Urban Fantasy has become a very popular market in recent times with so many books on the shelves that it is not easy to get noticed or to survive.
I did get the chance to interview Nick though and he has some insights that may pique your interest.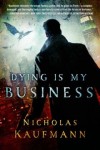 Judith Rock is not just a busy lady now; one quick look at her bio will show you she has always been busy. Dancer, Choreographer, Ph.D, Lecturer, Professor, Playwright, Actor and even a police officer with the NYPD. A keen cyclist and volunteer for Save Our Seabirds in Sarasota, Florida sees her rounding off a hectic schedule. And she writes too and her research and language in her latest novel is exquisite.
A PLAGUE OF LIES is the third novel, but the fourth story in the Charles du Luc saga, there is also an e-novella called Pernelle's Escape available. Judith very kindly found some spare time to give us a unique insight into her preparation for her writing and answer a few questions.
Kealan Patrick Burke was born in Dungarven, Ireland and when this book came up for review I was eager to review it. Not just because he is a fellow Irishman but also because I have enjoyed his previous work; Carnival of Souls and The Hides. It was a happy co-incidence that I was in Dungarven for the weekend visiting friends when I began this novel so it seemed somewhat fated that I would get this book to review.
I was lucky enough to have a few words with Kealan about his approach to writing, his views on the way publishing is going and a glimpse into what the future holds.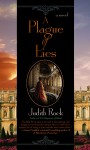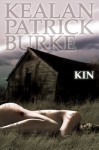 CHAOS ERUPTS at the U.S. Supreme Court when an assassin guns down six justices as they are hearing a case.…and this is in the very first chapter. I read this one in two sittings, in fact my son was lucky to get collected at all. The story is set firmly within the judiciary system and, as such, can be in danger of either growing too complex or suffering from large information dumps. Luckily, these complexities are handled with aplomb by lawyer Anthony Franze and we get a highly readable story with a breakneck pace. One thing I particularly liked about this book was that Anthony managed to set his story in a very complex setting and never once did I feel lectured to or lost in the complexities.
Anthony very kindly agreed to answer a few questions.
On the same night that Neil Armstrong became the first man to walk on the moon, ten-year-old Charlie Olmstead jumped on his bike to see if there was some way he could get a better look. It was the last anyone ever saw of him. It is difficult to say too much more without giving details away and that would be unforgiveable. You will enjoy it much more if you let Todd Ritter reveal the plot and clues. The ending is surprising, shocking and filled with suspense, danger and breakneck pace. I dare anyone to put the book down for the last five chapters.
As well as being able to read this one before it was released I was also lucky enough to get to ask Todd a few questions about his heroine, his approach and his thoughts on the future.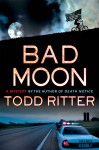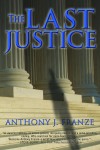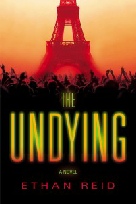 Ethan Reid has the honour of being the premier release for the new Simon451 imprint from Simon & Schuster that will be launching in 2014. While I am sure this comes with a lot of pressure, it says a lot for the author to be given this slot and it says quite a bit of Simon & Shuster as well launching a new imprint, concentrating on speculative fiction, fantasy, and apocalyptic fiction in the current market.
Luckily they've picked a winner with this one. Unsurprisingly, they are already closed for submissions as they wade through all the manuscripts their call generated. Simon451 will publish in multiple electronic and printed formats, with a focus on digital-first publishing and e-book originals. I'm not too clear as to the time frame for the printed format version but the e-book comes out around the time you will be reading this.

J. M. LeDuc is a writer of inspirational fiction. This is the first statement I read about this author. The second was that he is a writer of Christian thrillers. I am not sure how everyone else chooses their books but I don't like pigeon holing. Broad genres are fine, horror, thriller, Science Fiction and Fantasy etc. These help me broadly to place a work. But there are so many sub genres now that it is possible to lose out on good fiction if you tend to ignore, or search for, key words.
If you are looking for plenty of action, clever puzzles, cool ideas of the origins of humanity then this is certainly the book for you. Does Dan Brown write Christian thrillers then? If you are looking for good characterisation filled with joy, despair, terror and man's basic core of humanity then this is also the book for you.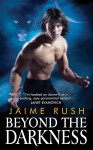 BEYOND THE DARKNESS is the fifth in the Offspring series by Jaime Rush and follows the exploits of characters that will be well familiar to readers of the series. Jaime Rush is also known as Tina Wainscott and has written many books before this series. There are a lot supernatural romance series at the moment featuring vampires and fairies and the like, so it was refreshing to find one that features characters with abilities created through experiments and who have a firm foothold in reality, well, fictional reality anyway, with a little parallel world thrown in for good measure.
Although it can be read as a stand-alone book this is not really a series where you can just jump in. If, however, you have read the first four books then you will find no problems with continuity and will enjoy this new instalment.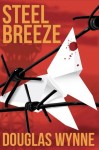 Not content with having our intrepid hero's wife killed, Douglas Wynne turns up the terror for recently widowed Desmond Carmichael. In short order his son is abducted, the investigator into his wife's death still harbours a suspicion that Desmond might be his wife's killer, his wife's parents feel he is unfit to raise his son, and someone has broken into his apartment. And all within the first few chapters. Talk about a lot to take in. At first I thought I had missed a previous book – so much had happened.
However, as it turns out I hadn't missed anything after all. The story unfolds beautifully as Desmond has to try and piece together a story of revenge born in the searing terror of the past.